Fashion in Verona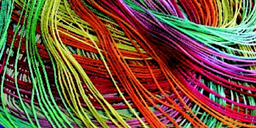 The Fashion market - clothing/shoes/accessories - plays an important role in the economy of the Province of Verona. A large number of manufacturers focus on accurate products which are highly representative of fashion Made in Italy.
This web site illustrates a cross-section of the fashion supply chain in the province. In this significant phase, where international products are exerting considerable pressures on the market, it provides a promotional tool for the "Fashion System", Made in Verona. Here you can find a selection of local companies willing to face competition in the domestic and foreign market, with special emphasis on quality and unique products.
In this website, of the Verona Chamber of Commerce, you can find a list of companies of the Verona's fashion system and their contacts.